Reverse Camera Systems For Cars
Date Posted:12 October 2017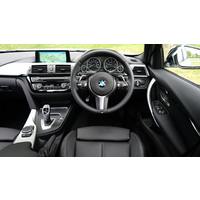 Are you looking to install a reverse camera system in your car? Adding a pair of digital eyes in the back of your car can be a great way to make it easier to back up, as well as massively increasing safety and awareness as you park or maneuver in and out of a space.
What Are Reverse Camera Systems?
A reverse camera system (also called a backup camera, a reversing camera, or a rear-facing camera) is a video camera installed in the rear of a vehicle to make it easier to back up out of a parking space. The camera's view is displayed on a screen in the front of the vehicle, either integrated into the dashboard or into the rear view mirror. While more and more car manufacturers are integrating these systems into their offerings straight from the factory, it's an essential upgrade for those car models without these perks.
Rear view cameras aid in backing up, and help eliminate the problem of having a blind spot that's not visible in a standard rear view mirror. This helps avoid dangerous scenarios with other cars, inanimate objects, or pedestrians, making backup collisions much more avoidable.
Backup cameras are usually connected to the display in the head unit. Backup camera designs are slightly different from other cameras, since the image is flipped horizontally. This makes the output a mirror image. This mirror output is important because of the driver's positioning: a mirrored digital image makes the display orientation similar to the analog mirrors of the vehicle. Usually, a reverse camera has a fisheye lens giving a wide-angle view to the rear and sides of the car. This allows the driver to see a wide area behind the car. It's also usually focused downwards towards the ground so that the driver can see any debris or obstacles on the pavement.
Not only are backup cameras common on towing vehicles like pickup trucks or SUVs, but they're also common on large vehicles like RVs or motorhomes. With the availability of advanced replacement and upgrade digital media systems and navigation for installation in car dashboards, this makes the installation of rear view camera upgrades even easier and more accessible for the vehicle owner looking to upgrade and improve their car. Both factory and aftermarket backup cameras are set up to automatically turn on the rear-facing view when the car is put into reverse, while showing other content like the media player or GPS when the car is in other driving modes.
Some Backup Camera Options
There are several different components that make up a backup camera system. To understand all of them, we've put together a list of example products that work together to create a rear view system. You can pick between a variety of these to find the perfect fit for your particular car.
Reversing Camera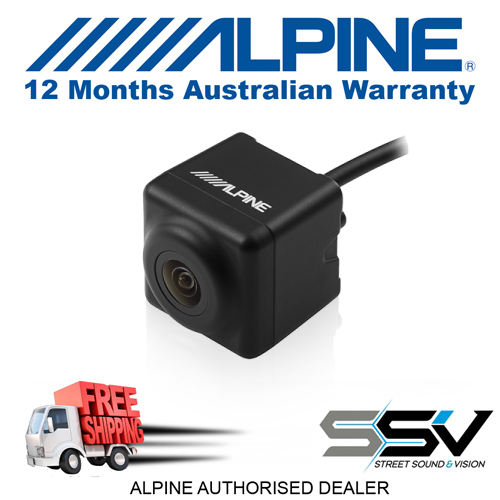 The camera itself is usually installed on the license plate frame or on the bumper. This Alpine HCE-C252RD wide-view direct rear camera system helps you get in and out of tight spots with ease. Smoothly view a wide field of vision to the rear of your vehicle. It has 4 viewing modes: corner, ground, panorama, and rear view. Parking your vehicle with the Alpine parking assistant helps you stay at ease. The HCE-C252RD has an extended wide view to reduce your blind spot area, and this camera system includes automatic imaging like metering and white balance adjustment for clear viewing even in dim light.
Reversing Camera Monitor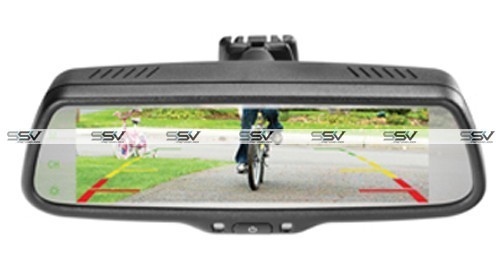 This brand is a factory-style rear view mirror with an embedded rear camera display. Parkmate's RVM-073A is OEM-style and has a super wide 7.3" LCD display. Designed to replace your stock windscreen-mounted rearview mirror, the Parkmate displays camera images in crystal clear quality. It activates automatically, once you select the reverse gear. Combine it with up to 3 cameras (in the back, and on the left and right sides) to reveal multiple blind spots that are difficult to see otherwise. It's perfect for cars, wide trucks, and vans. It has an automatic brightness control, and anti-glare functions for sunny days. This comes with a universal bracket for mounting.
Reverse Camera System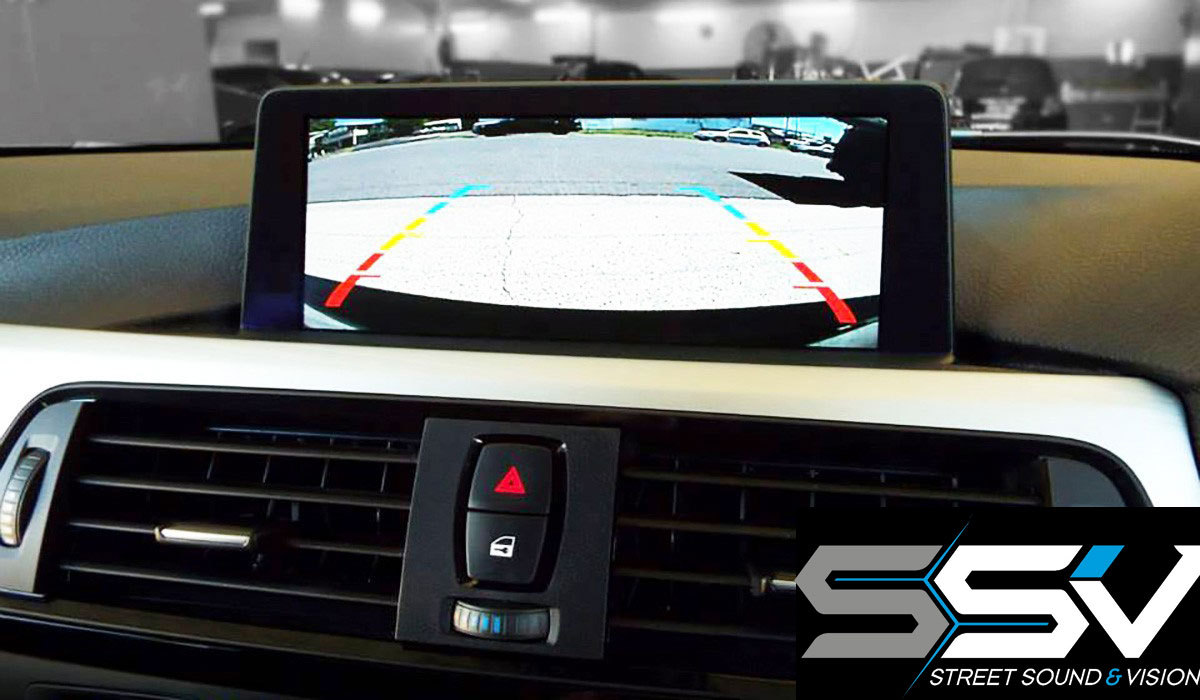 Do you have a particular car model and would like to keep it looking as stock as possible? There are a variety of systems built just for your vehicle. For example, the Advanced Ice 1230-1 is a multimedia interface meant just for the BMW F series. Keep your factory dashboard screen and integrate this reverse camera system by adding a video source to the existing screen. Reverse cameras, front cameras, or even GPS can easily be installed (as well as any other sort of video source!)
Of course, there are systems for integrating into many different car models, not just a BMW. Check out our entire category for more car integration options.
Parking Sensors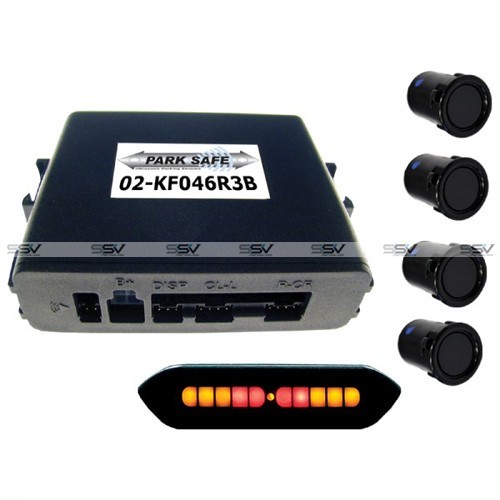 We have a selection of parking sensors also available, for installation on your car and integration into a parking assistance system. These sensors can be placed on any side, to indicate when you're close to an obstacle.
This system from Parkmate, for example, gives visible and audible warnings via an LED display, and has an ultra-wide 160 degree object detection zone.
What To Look For
When you're looking to install an aftermarket parking sensor system or rear view camera system in your car, we've got a wide array of options for you. We encourage you to check them all out in our store, and if you've got any questions we're more than happy to assist you in your search!
---
Leave a comment