Pioneer - Android Auto And Apple CarPlay
Date Posted:31 March 2015


AVH-X8750BT- access & control of your smartphone in the car, like never before. Featuring both Google Android Auto and Apple CarPlay, you now have voice control over making phone calls, SMS messages, music and navigation.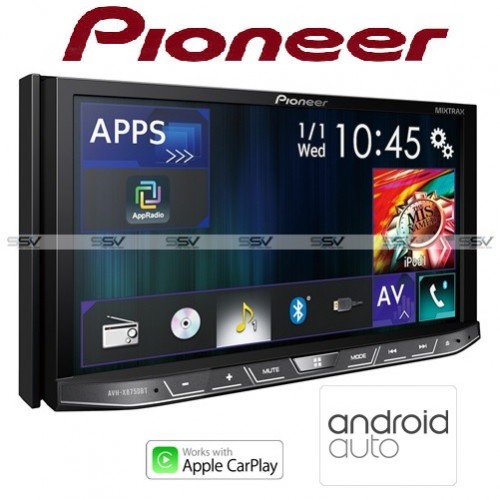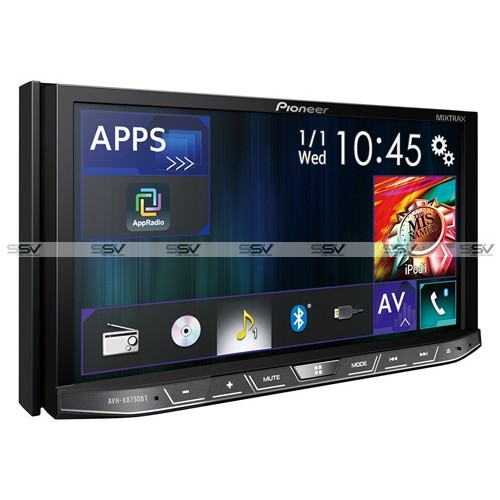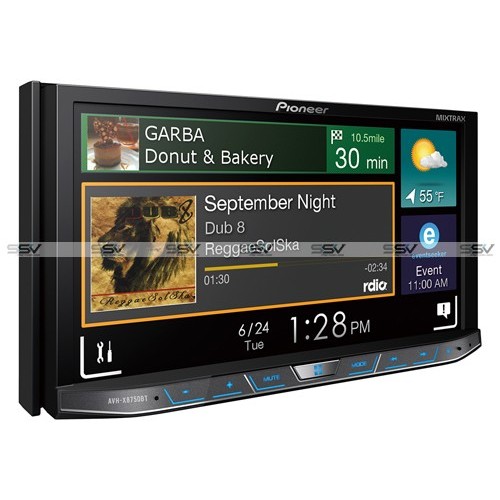 Enhance Your Driving Experience.
Smart drivers can have it all: the AVH-X8750BT features high-quality audio and video, as well as the latest connectivity options for your smartphone. Use Apple CarPlay, Android Auto, AppRadio Mode, MirrorLink, Bluetooth and more to become truly connected.
This in-car multimedia receiver is equipped with a large 7-inch multi-touch screen and an intuitive, easy-to-use interface that is similar to your smartphone and fully customisable. And – for added volume – the AVH-X8750BT allows you to connect a series of extra amps, speakers or subs thanks to its 3 RCA Hi-Volt pre-outs. So blast your favourite tunes through the speakers or watch a movie and enjoy the ride!

Apple CarPlay®
This navigation unit is the perfect aftermarket solution for Apple CarPlay. It's the smarter, safer and more fun way to use your iPhone in the car. CarPlay gives iPhone users an incredibly intuitive way to make calls, use Maps, listen to music and access messages with just a word or a touch.
Learn more at pioneer.com.au/carplay

Android Auto
With Android Auto you can easily and safely access apps and services in your car. Via the simple and intuitive interface or voice commands you can browse and stream music or engage Google Maps for navigation and live traffic information without taking your eyes off the road.

Apps in your car
Don't you wish you could run smartphone apps, browse the web, enjoy your favourite music, videos and photos directly from your car dashboard? All this and more is possible with AppRadio Mode.

Built-in MirrorLink
Built-in MirrorLink allows you to mirror your compatible smartphone's display to that of your car and access certain music and map applications for a more convenient and safer in-car experience. Use it to browse through your music library and contacts, or engage an app for navigation and many other things.

Booming Bluetooth
To maximise wireless connectivity the expanded Bluetooth module features music browsing and wideband audio for enhanced voice recognition and clearer overall sound. On top, the Sound Retriever AIR technology lets you enjoy your tunes in the best possible quality, restoring data lost through compression.

Eats anything
This in-car receiver connects to any device and it plays almost any format. Listen to your favourite songs or watch a movie via: CD, DVD, iPod, iPhone, Android smartphone, USB, HDMI, SD, Aux-in and Bluetooth.

MIXTRAX EZ
Get the party started with MIXTRAX EZ. It automatically creates non-stop mixes with DJ-style effects from your favourite tracks.

For better sound
Perfect your listening experience with high-grade audio functions, such as the 13-band Graphic EQ, built-in Auto EQ and Time Alignment, providing tailored audio adjustments specifically for your car and speaker set-up, as well as your own personal preferences.
---
Leave a comment