Making Your Car Unique: Media Upgrades Worth Looking At
Date Posted:3 December 2017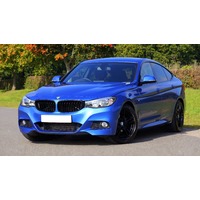 When it comes to your car, there are countless aspects that come to mind. But how often is individuality one of them? In other words, what does it mean to make your car your own? What you drive says more about you than you might think, and not just how often you clean it. There are countless upgrades you can make to the different systems in your car, both in function and style.

Style may not be nearly as important as function, but it's one of the first things people notice about your car. Therefore, it's important to make a good first impression. So where do we start? In between function and style, with navigation.

In-car navigation is becoming more popular as the technology becomes better, which is good when you consider how necessary it can be. For most cars, there are factory-made navigation systems made by the manufacturers so you can upgrade your built-in navigation. There are also separate navigation systems you can buy, made by car accessory companies such as Pioneer and Kenwood. Portable GPS systems are available with accessories to be mounted to the windshield, some with Bluetooth-enabling.

Dash cams are also a generally great investment when it comes to safety and style. They are simple enough to understand: cameras that attach to your car's dashboard and record the road in front of you whenever the car turns on. In addition to being useful to record in case of a collision or other auto-related incident, dash cams have entered the world stage in Russia and the USA as evidence against police brutality. This adds a layer of relevance to them, as well as general practicality.

Korean dash cam manufacturer Blackvue makes a wide variety of cameras and DVRs (Digital Video Recorders) with several features, including GPS, Wifi enabling, dual-recording (front and rear cameras), and others. These dash cams, as well as many others, store their videos in SD cards, which can occasionally be purchased with the camera. Many other car accessory manufacturers make high-quality dash cams for affordable prices, and some have basic-function cameras built into their navigational systems.

Accessories for these dash cams are widely available, and may add to the longevity of your dash cam. These can include battery packs, power cables, SD readers, and actual safety cases for the dash cams. These are mainly manufactured by Blackvue, as well as SD cards for more storage at reasonable prices.

Along these lines, reverse cameras serve a more practical function, but are no less important: they show you what's behind your car. This is especially helpful when you're backing into tight spaces or parallel parking. These are available in many different varieties. There is the standard tail gate camera, which is fixed around the handle on the gate of a pickup truck. Depending on your car's media screen, multiple reverse camera interfaces are available as well. Actual cameras, of course, come as part of the system, and are made by a variety of companies, with different features and different prices.

There are also multimedia systems, which include GPS, Bluetooth, Apple CarPlay, and – you guessed it – a reverse camera interface. These also come with blind spot detection sensors, and sensors available for the front of the car, or the rear, or both. A variety of rearview mirror monitors and other attachable monitors are also available.
The center of your car's stereo system is the receiver, otherwise known as a head unit. The receiver is normally put in the middle of the dashboard, and allows the driver control of his or her entertainment system. Depending on the type of receiver, this may include AM and FM radio, CDs, MP3, Bluetooth, and others. Receivers come in Single DIN or Double DIN sizes. This might not make sense, but it's simple enough to understand.

DIN stands for Deutsches Institut für Normung, or the German Institute for Standardization. This organization establishes standards for nearly every technological field, including car receivers. The DIN specifications state the standard single receiver size to be 180mm x 50mm, and the Double DIN to be 180mm x 100mm.

When it comes to upgrading your receiver, there are several subcategories. An in-dash receiver is a digital monitor designed to be fixed into the dash, while others are removable. There are also Bluetooth-enabled receivers made by companies such as Kenwood and Alpine, which may or may not have monitors built in. Alpine also makes a media receiver that is equipped with DAB (Digital Audio Broadcasting) enabled.

Many of these media receivers also have plugin ports for auxiliary and/or USB cables, so you can plug your smartphone in and listen to your own music. Many Bluetooth systems also come equipped with USB ports for charging your phone. Adapters for auxiliary cords are also available with USB charging kits. You can also find various USB connection cables to different generations of iPhones and other smartphones.

Pioneer, Kenwood, Alpine, and other companies make their navigational systems compatible with Apple CarPlay (for your iPhone) or Android Auto (for your smartphone). The more expensive of these navigational systems had HDMI ports, in addition to USB and auxiliary cable ports.

But maybe you have your music on CDs – don't worry, media receivers with CD players are easy enough to come by. Both Pioneer and Alpine make media receivers that include CD players, along with Bluetooth enabling and the above-mentioned auxiliary and USB ports. Many CD players are also equipped with DAB. DVD players are available as well. Some are equipped with reverse cameras, and these also usually feature Apple CarPlay and Android Auto. These are the same format as media and CD receivers – single or Double DIN, and sometimes available with Bluetooth enabling or DAB as well.

Branching off from this, there is also a wide variety of speakers and amps. As far as your car goes, you'll want to focus on coaxial loudspeakers, the standard for car audio systems. Several Australian speaker manufacturers such as Focal make coaxial speakers in varying sizes, depending on how the speakers fit into the car. Vehicle-specific speakers are also available for all major car brands, and custom rims for the speakers - called "grills" -- are also available.

If you want to increase a certain channel on your stereo – for example, the bass of a song – you might want to look into amplifiers. Companies like Audison on Focal make amplifiers for one channel, or multiple channels. Amplifier packages, which include subwoofers or speakers, are a good idea if you want your speakers all from one company, for easier installment and consistency.

Subwoofers can be a risky investment in a car audio system due to their size, so it's important to look for compact subwoofers. These can be installed in the trunk space or the backseat, and some are available to be installed underneath seats.

Though they're not quite as popular as other forms of car communication – say, car phones – CB radios are also being more popular in businesses, as well as for personal communication. Different countries have different bandwidths in which the radios operate, leading to different citizen's band radio services – in Australia, it's the UHF CB, which provides 77 channels to CB users. When looking for a CB radio systems, installments like antennas, scanning receivers, and microphones are just as important as the radios themselves.

When drawing the line between your car's function and style, it's important to know what you're looking for ahead of time. The better you know your car's various systems – navigation, audio, and so many others -- the better you can customize it for peak performance, and make your car your own.
---
Leave a comment